Most people have a wish to present awesome gift packs for their beloved family members on special occasions. For respected guests, valuable customers, qualified employees, friends and others. Also, can explore the natural as well as cost-effective gift packs for them. 
Choosing the right gift packs on time is the first step to fulfill wishes about the presentation. You can make contact with Nattfru which stands for Natural Fruits. Will get more than the expected collection of gift packs in different categories.  
Well, the online portal Nattfru offers a platform where you can send gifts to your beloved ones at ease. Moreover, Nattfru gives you a wide range of gifts including 100% natural gifts packets for a reasonable price. 
About Nattfru & Gift Packs
Natural Fruits (Nattfru) is a one-stop destination to access a large collection of natural fruits and vegetables based gift packs. Feel free to get in touch with this leading gift shop and make your wishes. With the hassle-free method to order affordable yet high-quality gift packs come true.
Well experienced and dedicated personnel of this company have proficiency in the gift pack sector. They use modern resources and facilities to improve the overall convenience of every new visitor & existing customers for gift packs shopping. 
Gift Packs offered by Nattfru
Attention-grabbing each gift pack box from this brand encourage many customers to recommend this to others. And, you can read honest reviews of the gift packs offered by this company and make a well-informed decision to buy the right gift packs. In addition, will also get absolute assistance and fulfill your wishes about the gift pack selection and shopping. 
1. Nattfru Bael, Phalsa and Jamun Juice Powder Gift Set
This gift pack contains 5 sachets of Bael powder, 5 sachets of Phalsa powder, and 5 sachets of Jamun powder. Present this organic and fresh food-oriented gift to your beloved one and make him or her happy on a special occasion.  
2. Nattfru Pinewood Health Pack
Pinewood gift health pack includes freeze-dried powder like Amla, Bael, Bael leaf, Jamun, Lemongrass, Moringa, Wheatgrass, Aparajita & Rose. Almost everyone who receives this gift pack enjoys different flavors of Fruits & Flowers having mouthful of wonder. Anyone who has geared up for presenting a handy gift for any occasion can choose and buy it. Just keep in mind that nutritious and healthy elements in this product give an array of health benefits for everyone.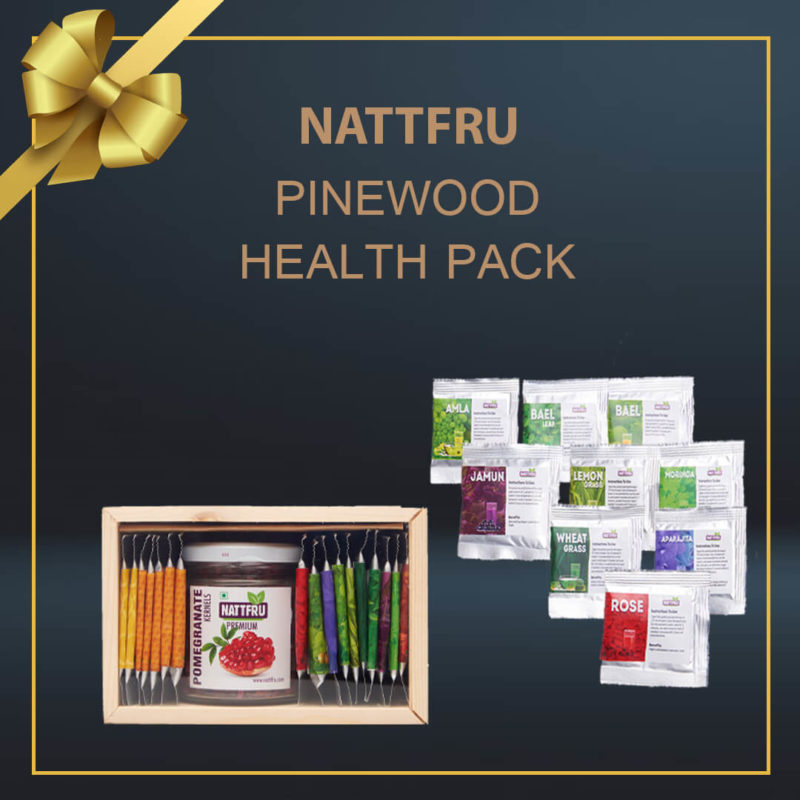 3. Nattfru Aam Panna Juice Powder Gift Set
Nattfru Aam Panna Juice Powder gift set includes 15 sachets with each 35gm. Individuals with a reasonable budget for natural and healthy food based gift shopping and can explore this gift pack in detail right now. Anyone who consumes this ice up dried product enjoys the originality of the fruit.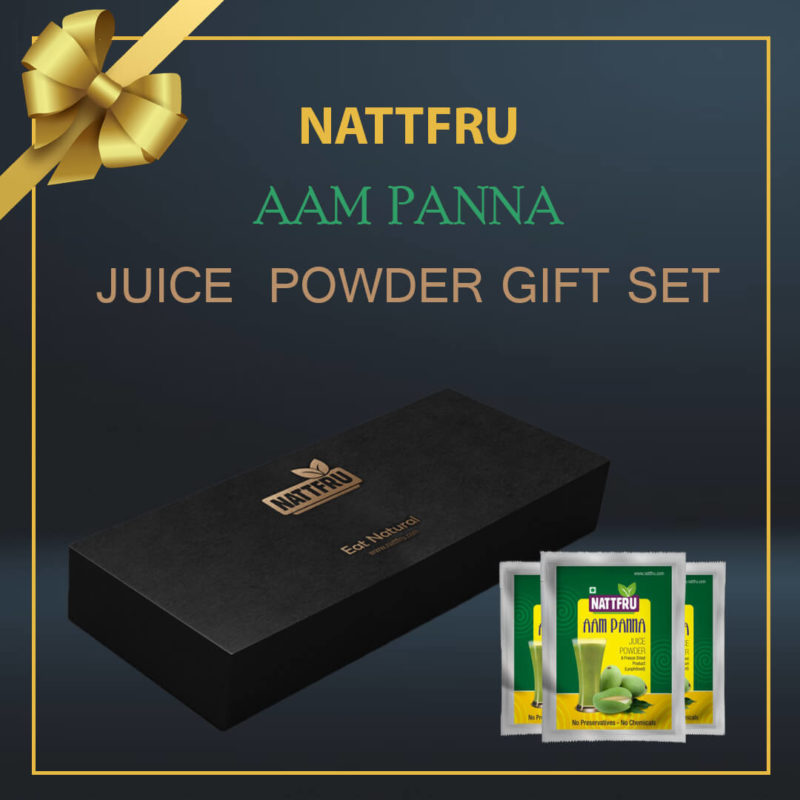 Benefits of taking natural food
Teens and adults worldwide nowadays wish to consume natural food. Because they make certain the overall benefits of including natural food in their regular diet. As a beginner to the natural gift collection, you can research everything about the health benefits of this gift.
Delivers absolute assistance in your efforts to enhance the physical and mental health further.
Natural and healthy food items include important nutrients, vitamins, and minerals required for optimal health enhancement.
Natural food products are good for the heart and better for the environment.
Food packs provided by Nattfru contain a low amount of sugar and a high amount of fiber content.
If you wish to control your blood sugar level, improve your skin, reduce unhealthy weight, make your bones and teeth strong, and achieve any healthcare goal, then you can consume natural foods.
Conclusion
Present a healthy gift is an expectation of everyone now. Choosing the reliable gift that is healthy and natural food-based is the first step to fulfill such expectation. Nattfru provides cheap prices and high-quality gift packs. These natural and healthy gifts make all customers satisfied and increase their eagerness to recommend this shop to others.