Ginger Paradise Mocktail is one of the fancy fun-filled drinks you can ever have without any alcohol mix. Well, here Mocktail which can also be refer as cocktails that don't provide any booze. It is easy to make and good enough for both kids and adults to have. Those who are avoiding their alcohol consumption can prefer drinking this Ginger Paradise Mocktail Drink.
Let us discuss briefly the Ginger Paradise Mocktail along with its Amazing benefits.
Ingredients of Ginger Paradise Mocktail
Orange & Beetroot
Ginger root/Ginger Powder
Sparkling Chilled Plain Water/Soda
Agave Syrup
How to make Ginger Paradise Mocktail?
Ginger Paradise Mocktail is a 100% natural drink. It can be served during parties on any day or it can be served as an afternoon snack. Moreover, it will be the perfect house party drink, a charming drink during picnics or road trips.
Making a Ginger Paradise Mocktail is everyone's delight and can be done easily and fast. Here are the steps to follow for making this paradise mocktail drink at your home.
Step 1: Ginger Paradise Mocktail drink can be consume either as a standalone or as a mixer. For Standalone you don't need the mixer, else you can add orange and beetroot.
Step 2: Now, peel the Ginger root or add adequate Ginger powder and mix along with the fruits Orange & beetroot, in a shaker over a cube of ice.
Step 3: After few seconds, add an adequate amount of sparkling water or soda along with the needed amount of sugar for taste.
Step4: Now, shake it hard for 30 seconds.
Step 5: That's it! Serve it up in a martini glass.
People who don't have enough time to spend can prefer ready to use Ginger Paradise Mocktail Powder. It comes in a sachet. This ready-to-mix sachet of ginger paradise mocktail needs 150ml of chilled plain water or soda.
Just mix 1 sachet of mocktail powder with the 150ml of water/soda and shake well, that's it. Your refreshing drink is ready.
Specialty of Ginger Paradise Mocktail
As mentioned, this paradise drink can be consume as a refresher. During noon at parties, picnics, or while tripping with friends. You can have it magic drink at any time.
Well, the main ingredient for this paradise drink is Ginger listed among the healthiest spices. For those who don't know Ginger is a flowering plant. It can be seen commonly in Southeast Asian countries. it is referred to as the underground part of the plant stem known as ginger root or ginger.
Ginger is a common ingredient of homemade recipes in Southeast Asian countries. People use ginger as fresh, dried, or by making it as a powder or oil.
Now, take a look over the health benefits of Ginger root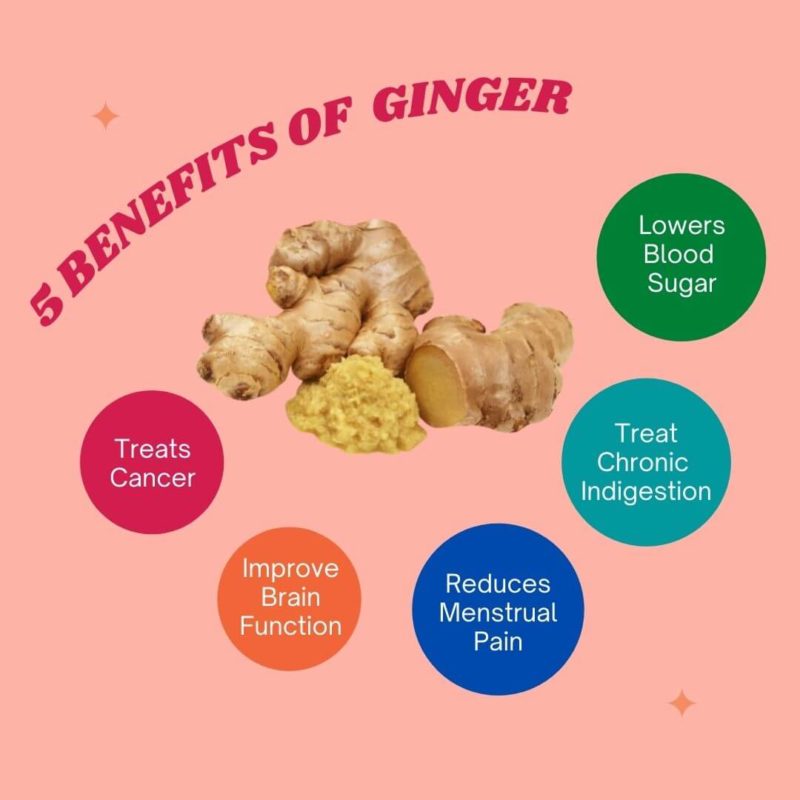 5 Amazing Benefits of Ginger
Lowers Blood Sugar: Study reports suggest that consume 2grams of ginger on daily basis. It will lower the fasting blood sugar significantly. It is one of the alternative treatments for patients suffering from Type-2 diabetes.
Helps in Treating Chronic Indigestion: Chronic indigestion is often termed as the painful. Or the occurrence of discomfort in the upper part of the stomach. Well, indigestion occurs when the stomach fails to empty. Consumption of Ginger will speed up the process of emptying the stomach and regulates digestion.
Reduces Menstrual Pain: The study report suggests as Ginger root is more effective than placebo. It equals the effectiveness of mefenamic acid and acetaminophen. These are so good to relieve the occurrence of pain during the menstrual period.
Alternate Remedy for Treating Cancer: Ginger has anti-cancer properties. On the consumption of 2 grams of ginger every day will be effective in treating gastrointestinal cancers.
Improves Brain Function:  Because of the consumption Ginger extracts, it improves brain reaction time.
Bottom Line 
This paradise Ginger Mocktail drink is fully loaded with nutrients and bioactive compounds that have a high amount of health benefits. Consuming this powerful drink will surely keep your body and brain active. Ginger root is one among the very few super foods which is worthy to eat on daily basis.