Hibiscus is one of the most known herbs in Ayurveda for stimulating hair growth. It's plant is often cultivated as nutritional supplements, teas and oils. It is filled with antioxidants, vitamin C and anti-bacterial properties. Hibiscus powder for hair could be the best option for maintaining your hair health.
If you have a hair loss, Hibiscus flowers and leaves would be the best remedy for preventing hair problems. Right from ancient times, Hibiscus flower is a popular one. Now, with the aid of advanced technology, we can easily find hibiscus flower powder in packs. Use Hibiscus powder for hair and experience the change.
Apart from stimulating hair growth, bright-colored hibiscus flowers are commonly used as natural dyes in many elements. Top food manufacturing brands use bright hibiscus flower power to replace their food color. Also, dermatologist recommends hibiscus for hair color instead of opting chemical for coloring hair.
Top 5 Ways to Use Hibiscus Powder on Hair
The recent studies conducted by the dermatologist around the globe gave a positive result on using Hibiscus. It is proven that hibiscus has the properties of curing dormant hair follicles completely.
One can use hibiscus powder in many ways; here in this article, we have briefed the top 5 ways of using Hibiscus powder on your hair.
1. Use Hibiscus Powder Only:
The powdered form of Hibiscus for dandruff is an excellent all-round treatment for all hairstyles.
Mix Hibiscus powder with a sufficient quantity of water or tea and damp it on a clean hair. Cover it and leave it to remain for a few hours. For extra conditioning, add 1 tsp of any oil you like, yogurt or coconut milk.
2. Amla Hair Mask For Hair Growth with Hibiscus powder
Instead of using Hibiscus leaves, you can also use Hibiscus powder for hair growth masks. Combine the same quantity of hibiscus powder and Amla powder in water to make the paste smooth. Apply the entire paste to your hair and scalp. Leave for 40 minutes and wash with a mild shampoo.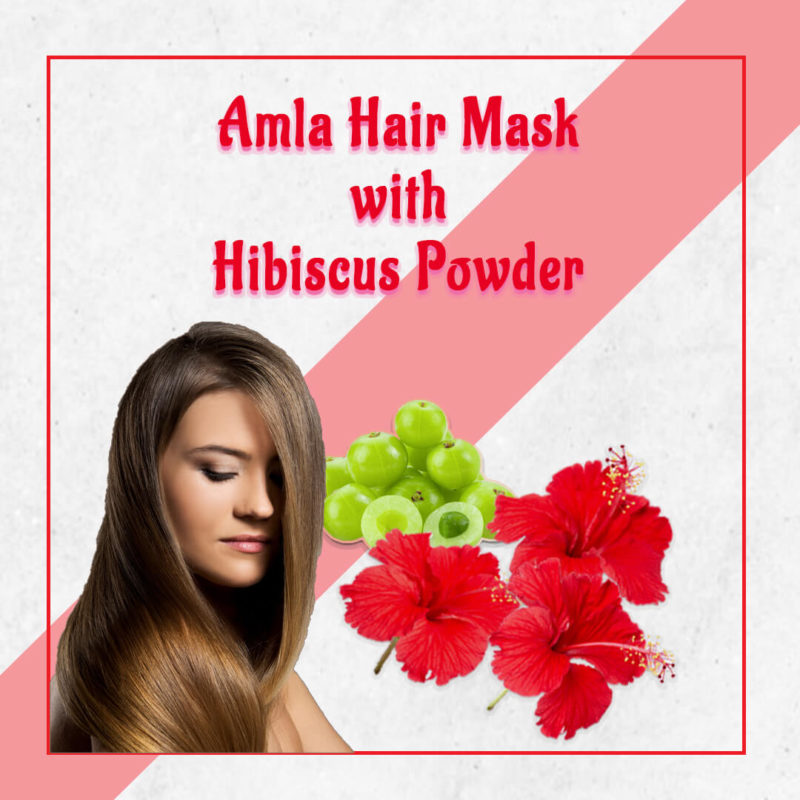 This mask strengthens your hair follicles and helps preserve your scalp health. It also makes the hair shiny and healthy. Amla and Hibiscus help prevent hair loss and split ends.
3. Hibiscus Powder with Coconut Oil
The best way to grow long hair is to add hibiscus powder, mixed with coconut oil. In a saucepan, heat an appropriate amount of coconut oil and add the hibiscus powder to it. Continue to boil it until you see the bottom of the pan floating with powdery particles. Close the lid until it cools down to average temperature and set it aside.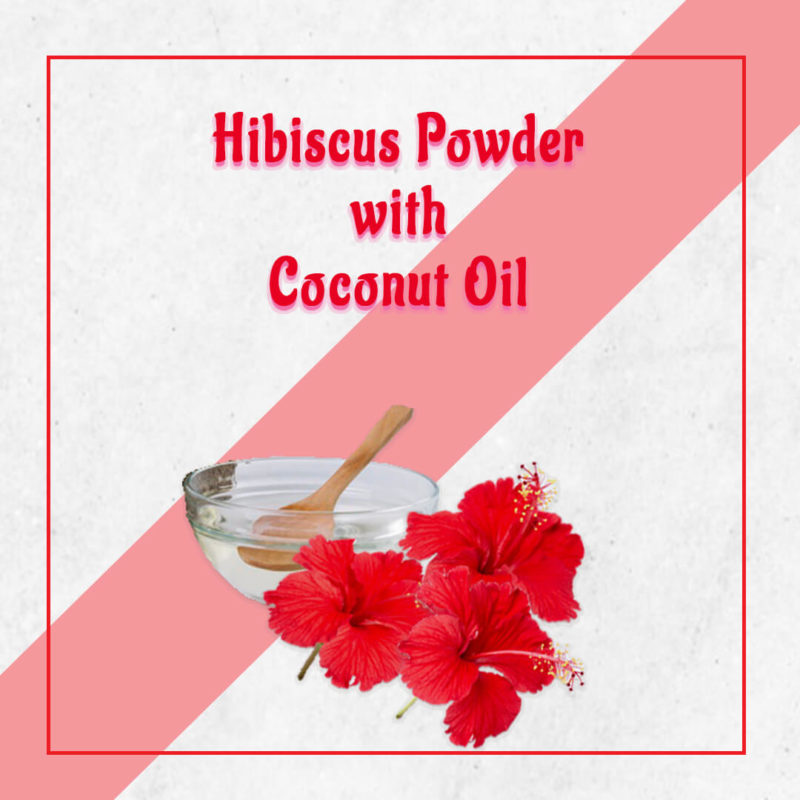 To apply it to your hair daily or at least thrice a week, store it in a bottle.
4. Infusion of Hibiscus Vinegar
In half cup of apple cider vinegar, add 2-4 tablespoons of Hibiscus powder and leave to soak for at least two weeks in a dark place, shaking the jar every day. After washing the hair, use 1-2 tablespoons of the hibiscus vinegar mix in 2-3 cups of water as the final rinse. This rinse will help brighten red tones over time. It is a good hair conditioner.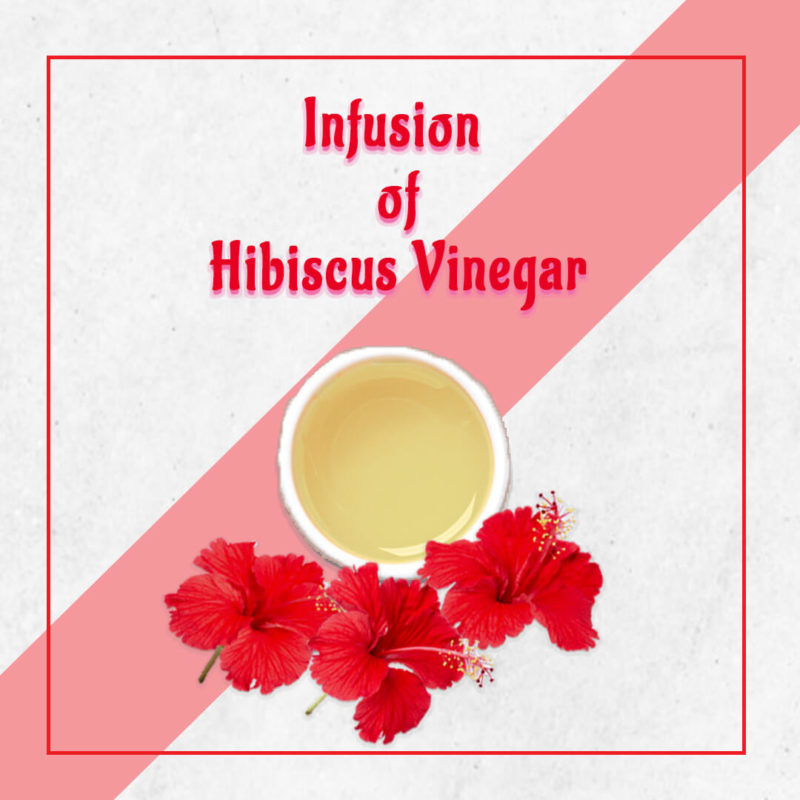 5. Adding Coconut Milk/ Yogurt to Hibiscus Powder:
Adding any of the above, add 1-3 tablespoons of Hibiscus powder and leave to remain for 15 minutes. Apply to clean, wet hair, cover it and leave around for a few hours rinse it well. For those with lighter hair, this approach might be best. For dryer/coarser hair, the coconut Oil and yogurt mix are excellent.
Bottom Line:
Hibiscus is a good hair ingredient that helps treat many hair problems without having harmful side effects. Hibiscus tea for hair prevents dandruff and irritation of the scalp, moisturizes and stimulates dry hair and decreases tangles and breakage.
Its leaves are excellent for hair when applied in powdered form. Hibiscus for grey hair helps to nourish and strengthen the hair roots. It has gained prominence due to hibiscus benefits for hair growth in bald patches.